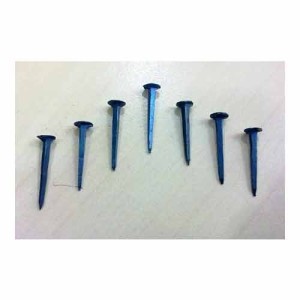 We are the largest producers of Shoe Tack Nails in India for over four decades.Known for its high tensile strength and resistance to adverse conditions, Our 'Hippo' brand of Shoe Tack Nails has set up new benchmarks in terms of quality.
Our Tacks are mainly used in the hardware industry and for furniture making. As per customer specifications, we also offer our products in the various range and sizes such as 13mm (½"), 19mm (¾"), 16 mm (5/8"), bright tingle (B.T.) and special grade.
Packaging details :-
One carton of 25 kgs consisting of 10 packets of 2.5 kgs each.